Eastern Veil Nebula (NGC 6992)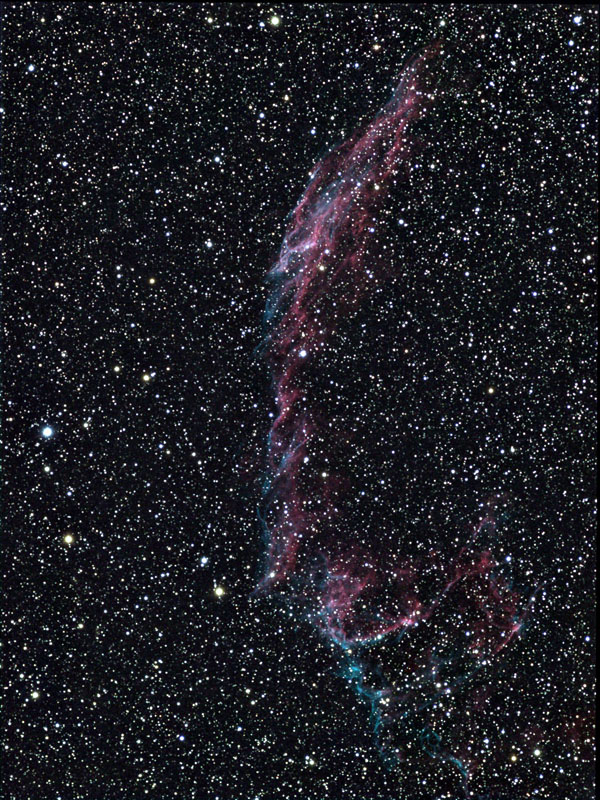 Date: July 2007
Click on image for full resolution.
SBIG ST2000XM w/CFW-8a
Astrodon Series I RGB filters
Takahashi FSQ-106n (f/5)
Astro-Physics AP900GTO cp2 mount

Filter Data:
Luminance = 90 minutes
Red = 30 minutes
Green = 30 minutes
Blue = 30 minutes
120 second sub-exposures autoguided by the integrated guider


Total exposure time 180 minutes (3 hours!)

Processing: Maxim DL, FITS Liberator and Photoshop CS.